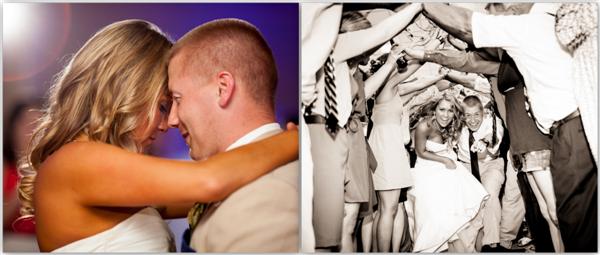 What is a RECEPTION THAT ROCKS
A reception that you never wanted to leave.
A reception where you danced all night long!
A reception that reflected the personal style of the bride and groom.
A reception where the young, the old, and everyone in-between really enjoyed themselves and had fun!
A  reception where the bride and groom did something new, different, and unexpected.
A reception that your friends and family will talk about for weeks/months down the road.
that is a RECEPTION THAT ROCKS!
Wedding receptions are my passion.  It is such an honor to be performing for you on one of the most important days of your life. That's why we will work together to design, organize, and plan your reception.  All events for your reception will be customized to your taste and style.  This attention to detail allows you to relax and enjoy your wedding reception . Why have a cookie-cutter reception when we can do so much more?
Over 70 % of my current clients have attended a reception where I performed in person, if you have not, I encourage you to read through my BLOG, TESTIMONIALS, and watch some of my VIDEOS to make sure I am the perfect fit for your celebration.
Next,  take a look at all of my PACKAGES  to determine which one best suit your needs.
Finally, if you are excited about learning more or if you have any questions I can answer, CONTACT ME.